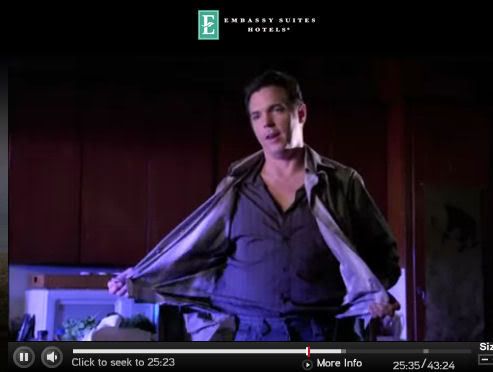 Just a quick peak at Sarah's fantasy of Pastor Eric's striptease. More to come, probably tomorrow.
Current Mood:

sleepy
Which Goddess lurks in your soul?
Athena
You are a wise one, my dear! Athena is the Greek Goddess of wisdom, disciplined war, philosophy and knowledge. She is a selective Goddess, as she only inhabits those of your high intelligence and keenness to learn great things. You're usually not seen without a book in your hand or your eyes glued to the internet (which is, after all, the great information highway!). This should not suggest that you don't enjoy people, as your cleverness and sharp wit are usually in full force when in a social situation, to everyone's delight.
Quizzes and Personality Tests
The new issue of Cinema Retro is out. This issue includes Part 2 of The Films from U.N.C.L.E.: The Spy with My Face, 6 pages plus 4 posters for it on the back cover. Also in this issue, more of the David McCallum interview, 4 pages, lots of pictures, includes Three Bites of the Apple, Sol Madrid and the music albums. Next issue will include Mosquito Squadron and The Invisible Man.
Current Mood:

cheerful